This article does not meet Youtaite Wiki's current standards and needs to be edited. Please read the Tutorial and Requirements pages and edit it.
Sozoko (そぞこ) is a fairly new Youtaite as well as to the community. She only recently started her YT Channel in May 2016. Sozoko mainly sings her covers sometimes in a calm voice but also in a high-pitched voice but she's very shy so she rarely sings in a high-pitched voice. She has a habit of changing notes very quickly during her covers. She gets very hyper when singing, almost to the
point where she misses lyrics and ends up mumbling. She can scream a lot but she does't do it in her Youtube covers. 
Her voice is described somewhat cute and smoothing. In some covers, she can change to a sort of mature voice.
She mainly likes singing in Japanese. She has only done one English Vocaloid cover during the start of May.
However, she's has only started posting more covers daily on her Channel, spending more time on the Smule Community.
Her covers are getting better.
She is now mainly posting Figure Skating covers mainly on YOI(Yuri on ice songs)
List of Songs Covered:
TRIVA
She idolises Akatin and wishes to hopefully meet him one day.
She has a weak spot for cats
She has an obsession with Mayonnaise according to her many pictures
She does Figure Skating and is now doing Ice skating vids and dance covers
Her nationality is Thai
she prefers singing in high notes and likes to scream a lot
She is Semi-fluent in Japanese
She secretly has a virtual crush on Kaito and once made a whole MMD video dedicated to him, downloading so many Kaito models that it crashed the program.
She wants to live in Japan, Tokyo.
EXTERNAL LINKS
https://twitter.com/Sozokohoshi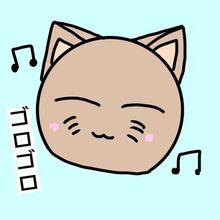 Galley