This page is currently under construction. Feel free to add any information or resources on the topic at hand!
Chorus battles (commonly abbreviated to "CB") are group competitions common amongst the Youtaite community in which various groups of singers, mixers, artists, and animators submit entries of their works, which are then judged to determine whether they move onto the next round. The group with the most points often wins a prize, including (but not limited to) drawings, animations, illustrated PVs, and mixes. A chorus battle differentiates from a chorus, in which there is no competition involved.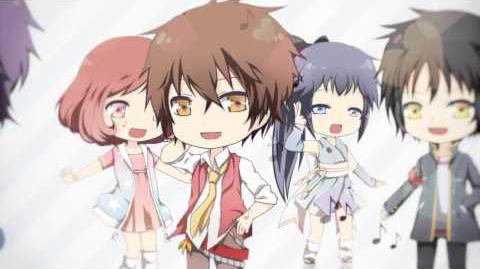 Battles can last several rounds, with each often revolving around specific themes that groups will have to base their entries on. The themes can be as vague as the word, "Sky", leaving groups to their own interpretations and imagination. Often, the group who stays true to the chosen theme the most will get extra points. Deadlines are given to the participating groups, though sometimes a grace period is provided if for whatever reason the group cannot deliver all their individual works on time.
For resources on ongoing Youtaite chorus battles, see @YoutaiteCBC on twitter.